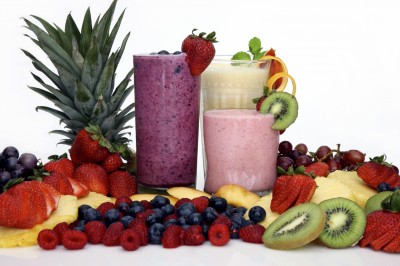 We have today found that Inflammation is practically the source of all disease we experience globally such as Cardiovascular, Diabetes and Cancer and Rheumatism. Apparently, the reason for the inflammation can vary originating from bacterial/viral/fungal intrusion, environmental impact or toxins. The cause should be found and eliminated especially regarding environmental or toxic effects, but as much as microbes may not be apparent when the auto-immune problem is occurring the cause should be investigated and if possible handled correctly.
Once the reasons of the inflammation are found and dealt with, as such, the inflammation needs to be brought down by anti-inflammatory measures where you may make a smoothie from berries, fruits, spices, algae, herbs and juices that will elevate your life and relieve your pains.

Anti-Inflammatory Smoothie

-Turmeric Dried Powder
-Ginger Dried Powder
-Coriander Dried Powder
-Rosemary Dried Powder
-Licorice Dried Powder
-Cardamom Dried Powder
-Cinnamon Dried Powder
-Clove Dried Powder
-Cayenne Dried Powder
-Black Pepper Dried Powder
-Cocoa Raw Dried Powder
-Spirulina Dried Flour
-Kelp Dried Flour
-Nettles Dried Flour
-Rosehip Dried Flour
-Blueberry Dried Flour
-Fresh or frozen Cranberries
-Fresh or frozen Blueberries
-Fresh or frozen Raspberries
-Fresh or frozen Strawberries
-Fresh or frozen Blackberries
-Fresh Pineapple
-Fresh Banana
-Fresh Lemon
-Fresh Ginger
-Fresh Spinach
-Fresh Kale
-Blueberry Beverage
Mix and enjoy during work, workout, while travelling – always handy and right for you!